Entertainment Journalist Liz Crokin Files $4 Million Lawsuit Against Former Boyfriend Mallory Hill For Allegedly Infecting Her With Herpes
Are you really sure you know that your partner is STD free? Well, that's what entertainment reporter Liz Crokin thought before contracting Herpes Simplex Virus type 1 & 2 from Orange County, California businessman Mallory Hill. Liz has filed a whopping $4 million lawsuit against her former boyfriend, alleging that he knowingly infected her with a sexually transmitted disease which in the end resulted in life-threatening injuries during the couple's intimate relationship from May 2012 to March 2013. After reading you will probably cringe and want to think more seriously about having SAFE SEX and make sure your partner is clean before hoping into bed.
Liz reportedly has an extensive background in entertainment and political journalism in print, television and also Internet media. She has covered celebrity gossip for over a decade for various publications like Chicago Tribune's Red-Eye Edition, In Touch Weekly, Us Weekly and Star Magazine. Liz worked in the White House and at Fox News Channel as well as appearing as a television commentator and correspondent on various shows such as AXS Live, Extra and several Biography Channel specials…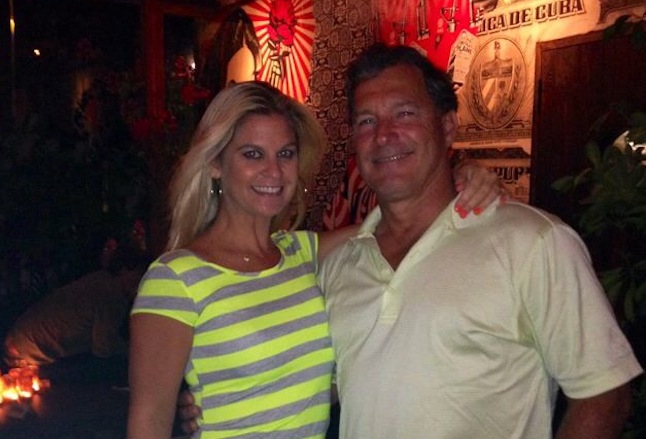 Liz's lawsuit against Mallory alleges that he knew for more than 15 years that he was infected with oral herpes (HSV-1) and genital herpes (HSV-2). According to legal documents filed (Liz Crokin vs Mallory Hill) at the Los Angeles County Superior Court. Liz says that Mallory did not wear protection even though he knew he had Herpes, even lying to Liz telling her he was clean and didn't have anything. The complaint further alleges that after experiencing initial symptoms of the viral infection. Liz began to experience vaginal pain in September 2012 and she was treated for a urinary tract infection. However her pain didn't go away and after waking up on the morning of October 6, she had to be taken to a hospital. The doctor told Liz it was a severe urinary tract infection that has spread to her kidneys or it was possibly a STD.
Mallory convinced Liz to not get tested but rather he would take a test, because he would have whatever she had. He then told the doctors he did not have any STD's. Mallory told Liz and her treating physicians that he had been tested and was not infected with any sexually transmitted diseases. Days later she had to be taken to another hospital for severe pain in her back also neck and was tested for Herpes. Liz then learned shortly after that she was positive for the STD's. Liz had informed Mallory of the results but he totally denied having the disease. Liz tried to continue working her career but severe vertigo, headaches, fatigue, dizziness, depression, memory loss and vision problems caused her to be laid off and unable to work as a journalist.
Mallory's alleged misrepresentations had delayed an accurate diagnosis of Liz's condition, which was left undiagnosed and untreated for months and eventually caused her herpes meningitis, which is uncommon and extremely serious medical condition. Liz's infection eventually became life-threatening when it progressed tomeningoencephalitis, which is a viral infection of the brain caused by herpes. The compliant further alleged that Liz claims Mallory's lies had delayed her proper treatment and caused her permanent injuries. Liz was informed by Mallory's ex-wife that he did have the disease and had been taking medication for it. After all the stress Liz, Mallory finally admitted to having the STD to Liz during a phone call. Liz believes he has been having unprotected sex with many women and not just her, over the years.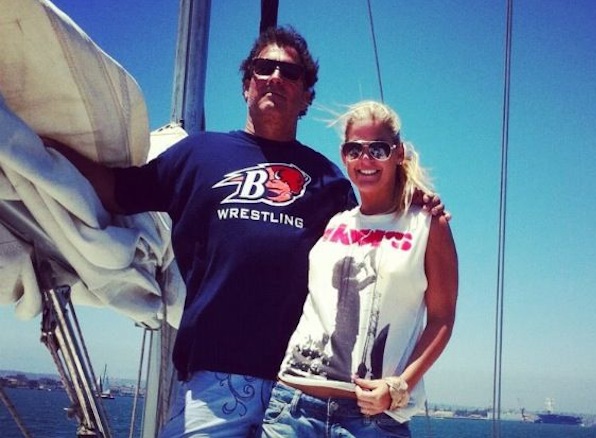 Liz is taking her life back now suing Mallory for no less than $4 million dollars for all the emotional distress he caused, fraud by lying to her about his known STDs and battery. Liz says she really wants to educate everyone: "Herpes-meningitis has completely altered my life and I face daily challenges from the disease. It's left me with serious neurological problems due to the damage the disease has done to my brain. It's been extremely difficult to read and write."
Liz can be sometimes seen on her private Facebook page talking about her current legal situation: "Since I've come forward, I've been shocked with some of the negative responses I received. I hope to change that stigma to bring awareness and help people." She explains, "It's important for people to be careful with who they sleep with, use protection and seek medical care immediately at the first sign of a problem. If I can save one person's life by coming out with my story — everything I've been through will be worth it." Liz is a freelancer for various media outlets. In an attempt to spread awareness about this devastating disease she had recently joined the Meningitis Foundation board.
Reposted from: http://www.ghostriderradio.net/2014/03/08/entertainment-reporter-files-4-million-lawsuit-against-mallory-hill-herpes-simplex-virus/