Two Republican members of Congress targeted in the Virginia shooting during an early-morning practice for a charity baseball game have recently pushed for legislation to combat sex trafficking.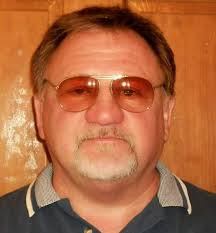 On June 13, the suspected shooter, James Hodgkinson, shot Rep. Steve Scalise and three others as they practiced baseball in Alexandria, Virginia. Rep. Brad Wenstrup, a veteran combat surgeon, rushed to Scalise's side to administer emergency medical attention after the bullet struck Scalise in the hip. Both Scalise and Wenstrup have been very vocal about their efforts to end human trafficking through legislation.
On May 25, Scalise posted a video on his YouTube channel and on his Twitter feed discussing recently passed bills in the House to target child predators and to provide protection for human trafficking victims. "The sad truth is that human trafficking is a real problem plaguing each and every community in the United States," Scalise said. "This week the House took strong action to stand up for the victims of human trafficking, passing tough bills to provide them protection and to target child predators."
Scalise went on to encourage his colleagues to work together to get the legislation signed into law. "Let's work together to get these bills signed into law," Scalise said.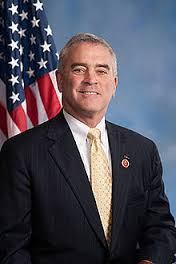 On June 6, Wenstrup published an op-ed on the topic titled Human Trafficking: As Easy as Ordering a Pizza. "It is true – with the rise of the Internet, human trafficking has become one of the fastest growing businesses of organized crime in the world," Wenstrup wrote. Wenstrup cited that human trafficking generates billions annually in illegal profits around the globe and as many as 17,500 people may be trafficked into the United States every year while approximately100,000 American citizens may be victims of trafficking within the United Sates, according to the U.S. Department of Homeland Security and the Congressional Research Service.
Wenstrup applauded President Trump's efforts to end human trafficking. "Just this past month, the White House hosted a bipartisan roundtable with lawmakers, anti-trafficking experts and human trafficking victims to develop strategies and objectives to strengthen the federal government's fight against child trafficking and exploitation," Wenstrup stated in the piece.
Wenstrup outlined twelve bills the House of Representatives recently passed during Combating Trafficking and Child Protection Week in Congress to fight child abuse and exploitation. "The bills also ensure investigators have more efficient access to critical evidence necessary to stop child predators, strengthen tools for the prosecution of perpetrators, increase the requirements for lifelong registration and reporting for offenders, and better equip law enforcement to protect children from harm," Wenstrup wrote.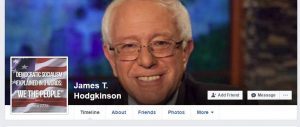 Scalise has remained in critical condition after suffering damage to internal organs, and his injuries will require additional operations, according to a MedStar Washington Hospital Center medical update late Wednesday.
Last week The Hagmann Report posted a story on how Trump's zeroing in on elite pedophiles in his efforts to end human trafficking. "Now that it's clear Trump's not and never has been under investigation – his administration is moving full steam ahead with their fight to stop human trafficking and they're moving in on the head of the snake," a source told The Hagmann Report. "They're shifting their focus to the elite pedophiles at the top which is why we've recently seen the arrests of politicians, law enforcement officers, professors and other more prominent members of society."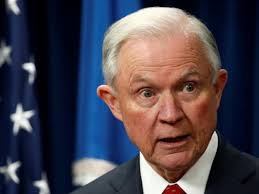 Attorney General Jeff Sessions prepped 1500 members of law enforcement officers for the fight against sex trafficking during a motivational speech on June 6 at the National Law Enforcement Training on Child Exploitation in Atlanta. Sessions issued a stern warning to pedophiles exploiting children: "Standing together, we will send a message to the predators and pimps, the child abusers and the sextortionists and the traffickers: You will not harm our kids. And we will never rest until we find you and bring you to justice for your appalling acts." Sessions emphasized that he plans to make the fight to end human trafficking a "top priority".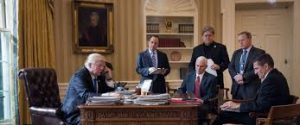 Trump first announced his pledge to combat human trafficking during a listening session at the White House on Feb. 23. "I'll direct the Department of Justice, the Department of Homeland Security and other federal agencies that have a role in preventing human trafficking to take a hard look at the resources and personnel that they're currently devoting to this fight," Trump said. "Now, they are devoting a lot, but we're going to be devoting more."

Liz Crokin is an award winning investigative journalist, author of Malice and regular contributor to the Hagmann and Hagmann Report.
If you are able, please support Liz Crokin's ongoing fight against child trafficking with prayer and by clicking here.